The Dzuke Duffel
Outdoor, and travel organizer that simplifies packing, and unpacking, and creates more space in your bag.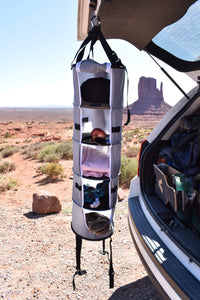 Car Camping
With the patented hanging/compressing system this organizer can hang virtually anywhere.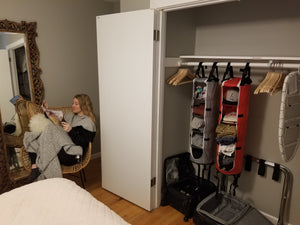 Hotel / Airbnb
Worried about traveling during the Corona Virus? You never know where that nightstand has been or when the floors were last cleaned so don't put your things there! Social distance your belongings, and make them easy to access by hanging your Dzuke Duffel and opening the side flap.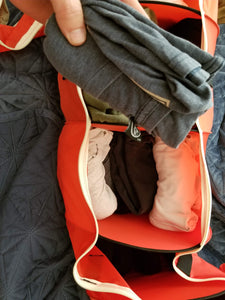 #1 way to Pack
Tested and proven. Rolling clothes is the most efficient technique when trying to save space in a bag. Combined with compression straps this is the #1 product to help you take that extra outfit you didn't think would fit, and bring a couple knick knacks home.
Backpacking
Originally designed for backpacking with a circular 10" diameter for a perfect fit in backpacking bags. All three styles weigh less than 1 pound.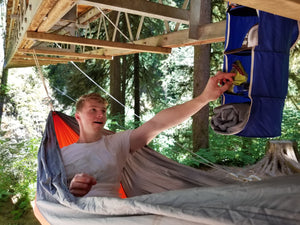 Hammocking
Keep your things at a reachable distance while hammocking.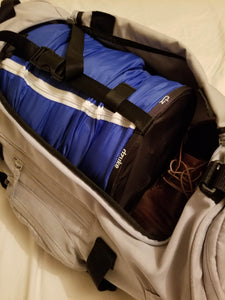 Fits Any Bag
Made for any travel or outdoor use. Wherever you go, the Dzuke Duffel is there to make being away from home a little easier.
BBQ
Simplify a BBQ by keeping everything that the wind blows away in a Mini Dzuke Duffel. Paper plates fit perfectly in the compartments!
Easy to Store
When not in use the Dzuke Duffel can be twisted down until it's flat.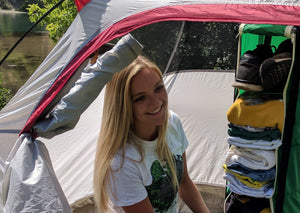 Camping
No more clutter in the tent. Every tent has a loop on the ceiling for a Dzuke Duffel to be hung. This creates more space in the tent by keeping gear off the floor.